Game Lodges
Find a Lodge that suits you based on the criteria on the right, and contact us with your requirements! We'll do the rest!
Have a dream safari in mind? Tell us what it is and we'll organise it all for you, hassle-free!
Pay No Additional Costs By Booking Through Safari's For Me!
Please note that all rates under "Find A Lodge' are an indication of the per person per night rate, and are there to assist you in finding a lodge that suits your needs.
Featured Lodges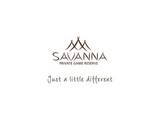 Savanna Private Game lodge traverses over 10 000 hectares of pristine African bushveld, accompanied by our highly experienced rangers and trackers, we pride ourselves in delivering exceptional safaris, with the emphasis on game viewing.....